Wrap-Up
You did it! 🎉 Thank you so much for spending your weekend with us. I hope that thinking about on your reason for why you came, you feel like this time was well-spent and you gained some new knowledge, whether that's about code, Turing, or even yourself!
Please share about your experience, and how we can best support you moving forward, by completing this survey.
Share It!
One final step… let's make sure everyone can find the link to share your Lite-Brite with the world.
You can find the live URL above the "mini-browser". Copy and paste the link, or click the button in the far-right to open it in a new tab. Have fun 🎉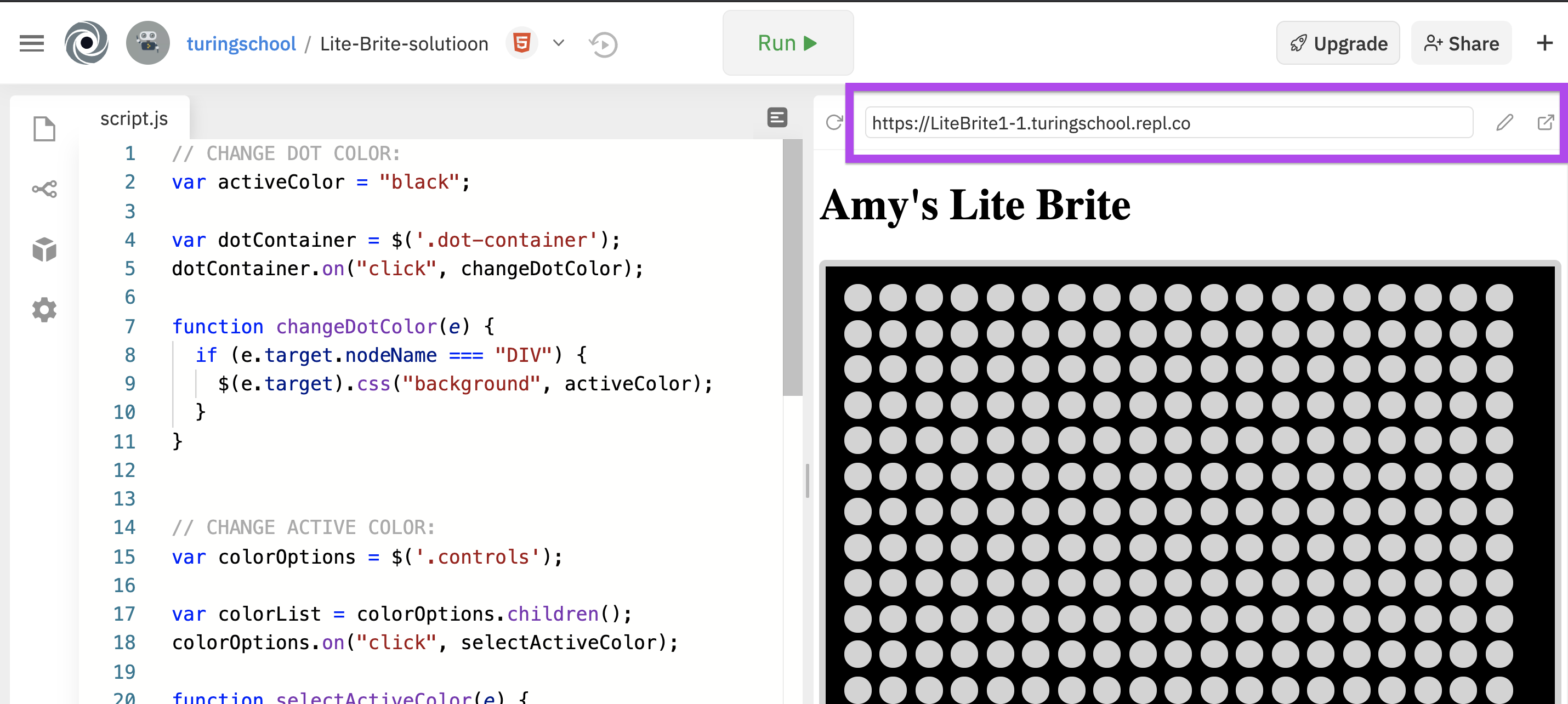 Bonus points if you share on social media and tag Turing!
Next Steps
Are you in love with coding? Here are some next steps you may want to take:
Want to do a little more exploration before taking the next step toward a career change? Here are some great places to start: